Desktop & Server Maintenance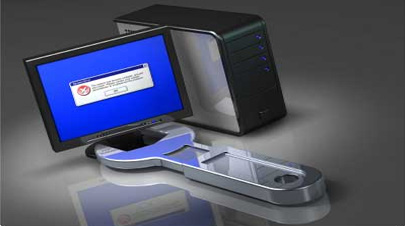 Managing desktop & server assets is a resource intensive responsibility. When their hardware fails, it can cause indescribable damage to your business. In addition, with numerous desktops distributed throughout your office, complex and unpredictable lifecycle management can result. Our clients have listed these unplanned expenses and budget overruns as huge concerns.
Our desktop maintenance program scans for spyware intrusions and removes threats to keep your desktops protected - while running at peak performance.
Our desktop maintenance plans include:
24/7 monitoring for errors
24/7 online helpdesk and telephone support
Event log monitoring
All Microsoft update applications
Anti-spyware software installation, scanning, updates
Remote access software configuration and updates
Common application updates like Mozilla, Adobe Reader, etc.
Registry scans and repairs
Defragment hard drives
---
Server Maintenance
We provide regularly scheduled server maintenance for offices needing reliable server performance. Cleaning and patching servers proactively and routinely saves time and money - ensuring optimum performance. We provide this service to clients remotely during non-core business hours, leaving our clients uninterrupted.
Our server maintenance plans include:
24/7 monitoring for errors
24/7 online helpdesk and telephone support
Antivirus software updates
Manually review event logs for recurring issues
Backups confirmed as properly configured and running
Notification of hardware or disk space issues
Improvement recommendations
Monitor and tweak system performance
Defragment hard drives
Apply Microsoft updates and address issues recognized by Microsoft Baseline Security Analyzer (MBSA)