Multi Location Connectivity Solution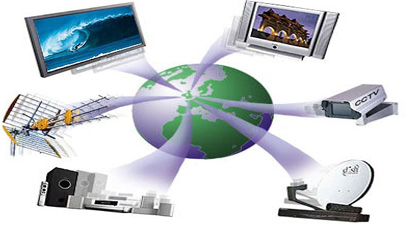 Companies with multilocation officies or separate branch offices interstate or overseas, can achieve major call cost-savings, substantial telephony infrastructure savings, and Mobility Extension /Mobile integration functionality by installing a Multi-Office telephony solution from Hypermedia.
Multi-Site Connectivity Benefits:
No intervention necessary on the PBX
Low-cost communication system
Centralized communication network
Simplified Administration, Reporting and Billing
Major Advantages for Corporate Business:
Multi-Site Call Cost Savings:


Free communication between sites
Reduce Roaming costs - national and international
Maximize VPN rates
Advanced PBX Least Cost Routing (LCR)
 

Multi-Site Telephony Infrastructure Savings:

Shift transparently to VoIP technology using existing infrastructure
Cut down on technical personnel man-hours
Cut down/Save on ISDN BRI, PRI or Analog maintenance costs
One centralized PBX
Save on hardware / equipment



Multi-Site Mobile Integration / Mobility Extension:

Optimal call attendance - more efficient call handling and customer service.
Increased mobility and accessibility for company employees - reduces the cost of calls between mobile phones.
Double-Ring FMC solution - enables simultaneous ringing of both the office desk phone and a mobile phone (or other telephony device) for optimal call attendance. Gives PBX users the freedom to attend to office calls irrespective of their geographic location and independently of their telephony device or telecom network (landline, mobile/cellular or VoIP).
Enables the organization to capitalize on cheaper internet call costs on the one hand, and to benefit from improved employee productivity and efficiency on the other.